The Leadership SummitTM
Maximise the potential of your female leaders.
Programme Aim:
Designed to increase numbers of women in senior management
What is The Leadership SummitTM ?
Launched in 2016, with over 1500 alumni from every sector of the economy, The Leadership SummitTM is one of the most successful programmes in the UK designed to empower women in senior management positions to fulfil their potential.
It's a highly immersive, engaging and stretching development experience that helps women find their power and their voice and to use these to achieve both career and life goals.
Run over three days it takes women on a development journey that builds confidence, communication and connections, career clarity and resilience such that they can maximise their potential impact.
50% of the women who attend our programme are promoted within a year.
This is a real testament to the strength of the programme and its real-world application.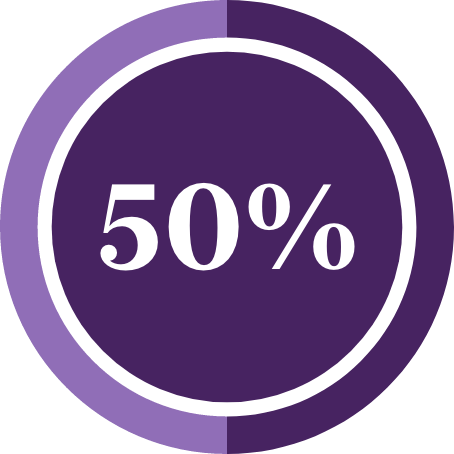 Who is The Leadership SummitTM For?
This programme is designed for senior women managers currently on the leadership path within large and complex organisations.
Nominating organisations are looking for a development experience that:
Supports an organisation goal to greater gender parity in leadership roles by enabling their women to move into senior leadership roles
Gives access to a network from similar organisations where relevant learning from the experience of other women can be found
Enables their women to benefit from a safe environment where they can explore their experiences at work
Offers faculty and guest speakers who bring their own experiences, insights, and expertise in support of women's development goals
Focuses specifically on the challenges women face and supports them to navigate their way through the organization successfully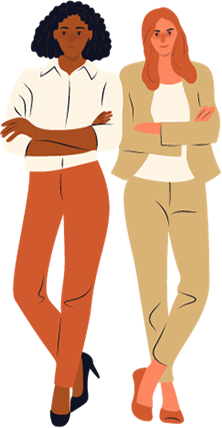 The Leadership SummitTM is generally used by clients as one of a number of key levers in their wider talent strategy. It helps them maximise the potential of their female talent and to retain talented women as they move through into more senior leadership roles. All of the clients who nominate women regularly report improved retention and a greater success in promotion through to leadership roles.
As well as the wider network there is a real benefit in building an internal network of women with this shared experience and, as such, we will only take nominations to this programme from organisations who will nominate at least four women over a 12-month period.
Nearly 40% of attendees are promoted within six months of attending.
There are few, if any, other programmes available today that can lay claim this level of success.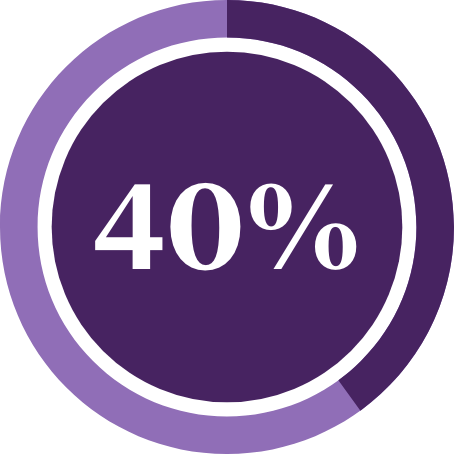 The Programme
The Leadership SummitTM is designed to build confidence, communication and connections, a career focus and resilience.
It does this through using a range of learning and development approaches and through the support of experienced facilitators who have not only had interesting careers, but also have expertise in women's development. Additional dinner speakers give insights into how they built their executive careers.
Our residential programme runs over three days and gives the women the theoretical and practical frameworks within which to think about both their leadership journey and to turbo charge their career. In style it is non-academic, highly participative, enjoyable, and fun.
To support the women participants when they get back into the workplace we also provide a private career coaching session with one of our coaches and access to career booster events.
Women will leave the programme with:
A clear plan for driving their career forward and how to make the most of opportunities, communicating personal brand and sponsorship.
Increased insights into their own leadership style and how to leverage this.
Improved networking capabilities and a cohort of like- minded women to support them.
Improved confidence in delivering powerful personal and business communications.
Strategies and tactics for maintaining focus and well-being.

What female focused development can do for organisation success
Given the evidence, it is clear that supporting women to build capability as they look to move through from middle management into more senior roles can make a significant difference not just to them as individuals, but also to their organisations.
The evidence points at four areas where, for women specifically, input, coaching and support to build skills can ensure a more level playing field where their talents and abilities are more visible and recognisable as they move into being actively considered for promotion into more senior leadership roles:
In communication about herself, her achievements, her value, and her needs
In understanding and articulating her purpose
In understanding how organisations work, what it takes to succeed and where women can utilise their differences to men for the benefit of the organisation
Such that she has a clear plan, goals and can articulate these to herself and others
And get valuable feedback for herself from managers and others that help her understand the real gaps she needs to close and identify opportunities she can target for her next role and create plans to close the gaps
So that she understand the importance of networks
And that she can identify and enlist active sponsors in the organisation
And where she can source coaching and mentoring and know how to contract this so it delivers realistic career opportunities
To enable her to establish a healthy and sustainable work/life balance and manage the inevitable pressures of a senior role on other life responsibilities
To ensure she understand the specific health and wellbeing issues that come with being a woman and have strategies in place that allow for her effective management
To encourage behaviour that acknowledges setbacks and creates a growth mindset
How do we enrol as nominators to The Leadership SummitTM?
With only five programmes a year and a maximum of 24 women on each programme The Leadership SummitTM looks to attract about 7-10 nominating organisations for any year.
The number of organisations is driven by the scale of nominations they are looking to make over a calendar year. Ideally we are looking for organisations who want to nominate between five and twenty five women over the year enabling a good mix on every programme and the ability to build support networks back in the organisation itself.
We will add nominating organisations over the year but at a scale where they enable us to maintain the mix of attendees. This means that some nominating organisations may have an internal waiting list for places.
Each nominating organisation has a relationship manager in The Pipeline team who will support them maximise the returns from their investment and keep them engaged with the programme team and connected to other clients. One key role for the relationship manager is to work with clients to understand their talent cycle and how and when to have conversations about nominations such that we understand the scale of demand for the forthcoming calendar year.
The Contractual Detail
In 2024 The Leadership SummitTM will run on the following dates:
March
Tuesday 12th - Thursday 14th
May
Tuesday 21st - Thursday 23rd
June
Tuesday 18th - Thursday 20th
September
Tuesday 24th - Thursday 26th
November
Tuesday 19th - Thursday 21st
The cost is £5,485 for each participant – this includes accommodation and meals and all materials.
---
The three-day agenda and coaching follow up
Morning
Introduction and Background – Your value as a woman leader.
What's holding you back? Setting goals in line with your purpose.
Lead by: Programme Leader
Afternoon
'Personal Story Telling'
Lead by: Communication Trainers & Actors
Evening
• Reception Drinks & Dinner
• Guest Speaker: "How I made it to the Executive"
Lead by: Programme Leader
Morning
• Understanding your impact on others.
• Building your strategic network.
Lead by: Programme Leader
Afternoon
Building & Communicating your personal brand
Lead by: Personal Brand Expert
Afternoon & Evening
Building your plan – where do you go from here?
Lead by: Programme Leader
Evening
• Reception Drinks & Dinner
• Shaping your plan
Morning
Finance – Understanding the assumptions behind the figures
Lead by: Finance Expert
Morning
Acing the Interview Process
Lead by: Career and Recruitment Consultants
Afternoon
Building resilience – Health and wellbeing
Lead by: Wellbeing Expert
Afternoon
Review & next steps
Lead by: Programme Leader
6 months after attendance
Call with coach
Follow up call to talk though progress against the four programme themes:
• Confidence
• Career Focus
• Connectivity
• Resilience
Lead by: Executive Coach
The Pipeline
The Pipeline was established to address the lack of gender parity in the leadership of organisations, private, public and third sector and support organisations to maximise the potential of the talented women they employ such that their organisations can perform better.
We offer consulting, coaching and development programmes to clients who want to achieve better talent pipeline outcomes at every level of their organisation and are looking for an agile, flexible, and responsive partner to create solutions to their problems. Since 2014 we have supported more than 170 clients to improve their talent pipeline performance.
We offer tailored programmes to organisations for women and ethnic minorities at senior management and senior leadership levels, and in 2024 will launch a new programme aimed at women in management with leadership potential. We publish the annual 'Women Count' report and run the acclaimed 'Top FlightTM' programme for women with potential to reach the executive committee of their organisations. We also support organisations with the development and measurement of their diversity and inclusion strategies and provide executive coaching.