The Pipeline partners with organisations to create ethnically diverse, gender-balanced executive teams. 
We help many of the world's most successful organisations and the Civil Service build a compelling business case for ethnically diverse, gender-balanced teams. We help you to utilise the talents of all your employees by increasing the numbers of women reaching the executive level. We do this through leadership development programmes which are proven to boost the numbers of women who apply for – and achieve – promotions.
Our clients span industries including banking, finance, insurance, energy, law, media,  manufacturing, retail, tech and the public sector. Our proven approach blends company data analysis, long-term studies, leadership development programmes and coaching.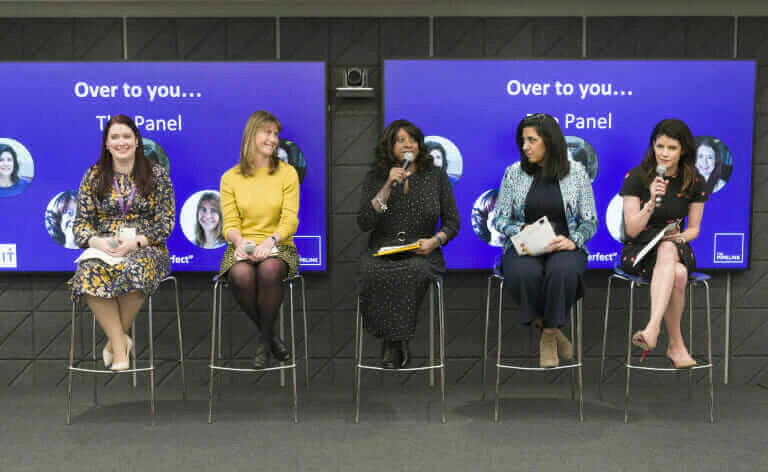 By providing a roadmap for both individuals and organisations so they can understand and address gender imbalance at the executive level, our programmes achieve measurable outcomes.
Our Women Count series researches gender diversity in the FTSE 350 annually, exposing that only 7% of these organisations
have female CEOs.
This lack of diversity at the top trickles down to other levels, with only 26% of Executive Committee roles currently occupied by women. 
Our evidence-based approach encourages organisations to take a fresh look at diversity.
Organisations need to achieve gender balance at the top for everyone to benefit: both economically and through increased inclusion. However, many discussions around gender balance mask a lack of advancement for women by emphasising equal hiring trends at lower levels, despite a significant lack of women reaching the highest levels of their organisations. 
Gender-balanced executive teams have proven to build more effective, profitable and efficient organisations. Yet female employees face numerous distinctive challenges while developing their careers, and organisations often struggle to retain the best talent. 
---
How we work
Drawing on evidence of what truly works, the shape of our support is flexible, and dependent upon the unique needs of each client and the challenges of their industry.
By working with both organisations and the individuals within them, we give them the tools they need to progress and achieve their goals.
We are as comfortable advising on a company's entire approach to gender, ethnicity and social class as we are working closely with one person within the business.
Our Programmes
Each of our programmes is run by experienced, high-performance executive coaches and facilitators. We provide a forum for openness and honesty, as well as access to some of the world's finest speakers, all handpicked, high-profile, and happy to candidly discuss their own professional challenges.